Closed Saturday, September 24th
Stop in and see us at The Christ Our Life Conference
at Wells Fargo Arena
Des Moines Iowa's Catholic Book & Gift Source
Books are the most wonderful friends in the world. When you meet them and pick them up, they are always ready to give you a few ideas. When you put them down, they never get mad; when you take them up again, they seem to enrich you all the more."
― Fulton J. Sheen, Life Is Worth Living
515-255-5230
1-877-206-2220
Store Hours
Monday - Friday:  10:00 am - 6:00 pm
Saturday: 10:00 am - 4:00 pm
Sunday: Closed
Welcome to Divine Treasures...
Divine Treasures Catholic Book and Gift Source
5701 Hickman Road  •  Des Moines, Iowa 50310
515-255-5230  Toll-Free: 1-877-206-2220
HOURS:
Monday - Friday:  10:00 am - 6:00 pm
Saturday: 10:00 am - 4:00 pm
Sunday: Closed
Divine Treasures Catholic Book and Gift Source of Des Moines, Iowa, was founded in 1992 after one of our founders made a pilgrimage to Medjugorje, Yugoslavia.
Our mission is to  fulfill a call to help Catholics know, love and keep their faith with a burning hope in our Lord Jesus Christ and His Church.
We are a source of all the great Catholic books, beautiful bibles, rosaries and other sacramentals, and gift items for First Communion, Baptism and more. All our employees love the richness of their Catholic faith and can recommend just the right books to help you grow in yours.
Visit our "Readers Book Blog" and tell us what you are reading and how it helped you grow in your faith.
We love our Lord and His Church. We love what we do and consider it our ministry.
Come in today. We would love to visit with you and help you find exactly what you are looking for.
Discover the Life and Times of Ben Hur
New book by: By Mike Aquilina
And get your photo taken on the Ben Hur chariot.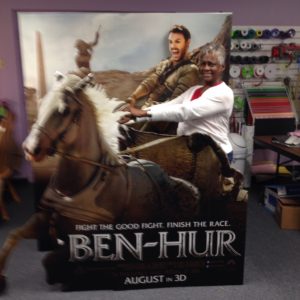 Acclaimed author Mike Aquilina offers an unflinching look at the life and times in which the epic adventure of Ben-Hur is set.
Once you explore the gripping times in which the Roman Empire ruled the world, countless scenes throughout the film will have greater meaning and a significance that only knowledge of history can provide.
Looking for something special? Contact us and if we don't have it, we can probably get it for you.
515-255-5230  •  1-877-206-2220
Divine Treasure will be closed Saturday September 24th for the Christ Our Life Conference at the Wel...Read more
We are packing up Divine Treasures and moving down to the Wells Fargo Arena Friday morning September...Read more
"Father we thank you for access to you in the name of your Son Jesus. So together with him, Father w...Read more
Des Moines Catholic Book and gift store. Catholic Books and Gifts. Will ship to all 50 states. Alabama, Alaska, Arizona, Arkansas, California, Colorado, Connecticut, Delaware, Florida, Georgia, Hawaii, Idaho, Illinois, Indiana, Iowa, Kansas, Kentucky, Louisiana, Maine, Maryland, Massachusetts, Michigan, Minnesota, Mississippi, Missouri, Montana, Nebraska, Nevada,New Hampshire, New Jersey, New Mexico, New York, North Carolina, North Dakota, Ohio, Oklahoma, Oregon, Pennsylvania, Rhode Island, South Carolina, South Dakota, Tennessee, Texas, Utah, Vermont, Virginia, Washington, West Virginia, Wisconsin, Wyoming